2013 NESCent/BEACON Evolution Symposium
"Wallace, Islands, and Biogeography - 100 Years Later"
National Association of Biology Teachers (NABT) Professional Development Conference
November 22nd, 2013
12:30 - 4:30 PM
Room: The Learning Center
Hyatt Regency
Atlanta, GA
Few scientists are as important or as misunderstood as Alfred Russel Wallace, the British naturalist and contemporary of Charles Darwin. 2013 marks the 100th anniversary of Wallace's death, and he is being remembered around the world for his contributions to our understanding of concepts as basic and important as natural selection, island biogeography, warning coloration and speciation.
This year's NESCent/BEACON Evolution Symposium focuses on Wallace, examining his historical and scientific legacies and his often-misunderstood relationship with Darwin, and exploring two examples of exciting, contemporary work in biogeography being conducted in Madagascar and Brazil.
The symposium will be followed by a two-hour teacher workshop (on Saturday, Nov. 23rd from 10 AM to noon) which will provide participants with resources, ideas and strategies to introduce topics such as biogeography, natural selection and speciation in their classroom.
The Force of Admiration: Alfred Russel Wallace on the Evolutionary Trail
Professor of Biology, Western Carolina University
Director, Highlands Biological Station
Alfred Russel Wallace (1823–1913) was one of the pre-eminent tropical biologists of his day, a pioneer of the discipline of biogeography, and the co-discoverer with Darwin of the principle of natural selection. In the 150-plus years since the events of 1858 and, in particular, the publication of On the Origin of Species in 1859, Wallace's star has dimmed relative to Darwin's — his contributions to our evolutionary understanding largely unappreciated, and just how he gained his insights into evolution forgotten. Yet, Wallace's journey of discovery is in many ways more remarkable than Darwin's: a self-taught working collector, Wallace nevertheless succeeded in his audacious quest to solve the mystery of the origin of species. In this talk I trace Wallace's "evolutionary trail" as seen in his "species notebook," the most important of his field notebooks kept between 1855 and 1860 during his crucial years of discovery in southeast Asia. This notebook reveals Wallace's working method, drawing together many lines of evidence to support his conviction that species change, and his planned book on the subject pre-Origin of Species. Wallace's "species notebook" is a lens through which we see him at his most creative and persevering, and the ideal document through which to reassert Wallace's standing as a giant of evolutionary biology in this Wallace anniversary year.
Seeing the Island through the Trees: Reconstructing the Biogeography of Madagascar's Mammals in the Absence of a Fossil Record
Professor of Biology and Evolutionary Anthropology, Duke University
Director of Duke Lemur Center
Madagascar's biodiversity is legendary for being unique, diverse, and gravely threatened by human-mediated environmental destruction. For virtually all Malagasy biota, there is a distinct pattern of "imbalance and endemism". In other words, those groups that are present are typically highly diverse and unique to Madagascar, but represent only a subset of the organismal groups found in Africa, Madagascar's closest continental neighbor. Yoder's talk will focus on Madagascar's mammals, especially its iconic lemurs, asking when and by what means they colonized the island. Finding answers to these questions is complicated by the fact that there is no terrestrial fossil record in Madagascar for the relevant period of geological history. Happily, molecular phylogenies examined against the backdrop of Earth history yield the answers. Wallace (one hopes) would have been pleased.
Evolutionary Biogeography and Conservation on a Rapidly Changing Planet: Building on Wallace's Vision
Assistant Professor of Biology, City College of New York
Wallace pioneered the field of evolutionary biogeography, generating new insights into how evolution – i.e. descent with modification – interacts with environmental variation to shape the geographic distribution of diversity. These concepts remain central to our understanding of how biological diversity comes to be. Now, more than ever, we must integrate our knowledge of evolutionary processes and biological patterns to protect biodiversity in the face of an unprecedented global change imposed by a single species – our own. Ana Carnaval explains how she has been using the tools of evolutionary biogeography to model biological responses to former climate change in the coastal forests of Brazil. Validated with genetic data from local species, this approach yielded new insights and predictions about the distribution of diversity within this highly imperiled biodiversity hotspot.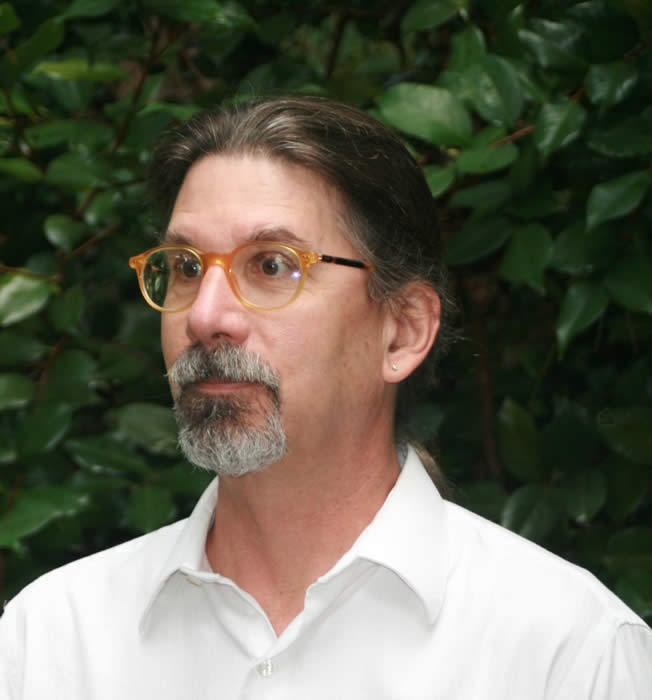 Wallace and the Limits of Darwin's Natural Selection
Associate Professor of History, North Carolina State University
Wallace and Darwin are forever linked as the co-discoverers of the principle of natural selection, a term invented by Darwin and adopted by Wallace. The standard account of their identical ideas was furthered by Wallace's promotion of the label "Darwinism." Wallace acquired a reputation as a strong adaptationist, "more Darwinian than Darwin," except most famously where his spiritual views led to a split over human evolution. Dr. Kimler will explore their distinctive experiences as naturalists and the relationship between the two men in the 1860s-70s. A closer look at their differences over speciation and adaptation reveals more to Wallace's divergence from Darwin on the power and limits of natural selection. And a different Wallace emerges from the myth.
Some Related Resources
Wallace Correspondence Project: http://wallaceletters.info/
Wallace Online: http://wallace-online.org/
Darwin Correspondence Project: https://www.darwinproject.ac.uk/
Darwin Online: http://darwin-online.org.uk/
2013 Teacher Workshop
Receive resources, ideas and strategies to introduce topics such as biogeography, natural selection and speciation in your classroom.
November 23rd, 2012
11:15 AM -12:30 PM
Room: Hanover D
Hyatt Regency
Atlanta, GA
For more information about the 2013 NABT Conference, including registration please go to the NABT website.