NESCent/BEACON Evolution Scholar - Travel Award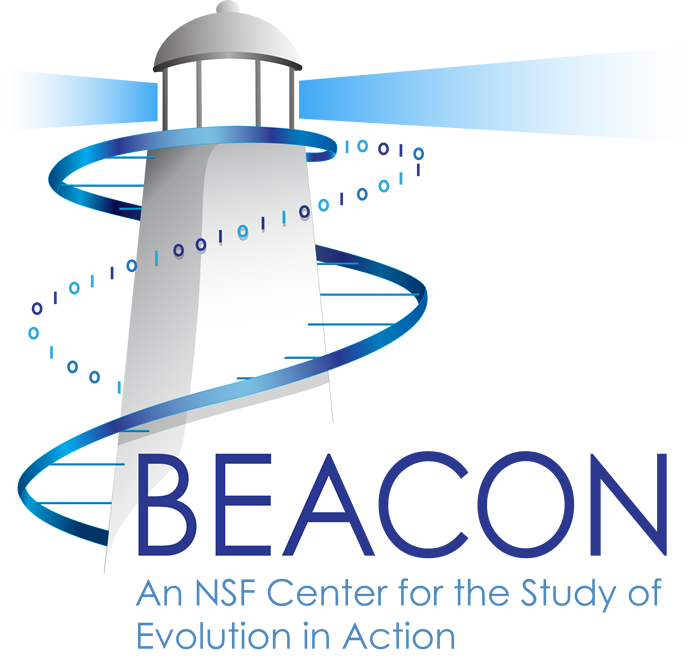 WHAT IS THE NESCent/BEACON EVOLUTION SCHOLAR AWARD?
Motivated, energetic, enthusiastic science instructors at the high school and community college levels are invited to apply for awards to attend the 2014 Professional Development Conference of the National Association of Biology Teachers (NABT), to be held in Cleveland, OH from Nov. 12th through 15th, 2014.
Up to 20 awards are available for high school and community college instructors. The awards are sponsored by the National Evolutionary Synthesis Center (NESCent) and the BEACON Center for the Study of Evolution in Action. Each award covers the cost of meeting registration, as well as a small daily stipend to cover local transportation, parking and food while at the conference. (Anyone is welcome to apply, but we are not able to cover long distance travel or accommodations. Therefore, award recipients must be local to the Cleveland area, i.e., within daily commuting distance, or willing to cover long-distance travel and lodging expenses out-of-pocket.)
As a NESCent/BEACON Evolution Scholar, you will have the opportunity to participate in multiple symposia, workshops and presentations focusing on evolution science and pedagogy. In addition, you will have access to a huge variety of sessions and talks related to all other aspects of biology education and will have the opportunity to network with hundreds of talented and enthusiastic biology educators from around the country.
WHO SHOULD APPLY?
Applicants should be high school or community college instructors with a passion for learning about and teaching evolution. They should be committed to covering evolution-related topics in their courses in innovative ways. In addition, they should be able to demonstrate a long-standing commitment to instructor professional development - both their own, and that of their colleagues.
WHAT DO WE ASK OF YOU IN RETURN?
The goal of this program is to identify talented, enthusiastic instructors who are excited about evolution, provide them with the opportunity to acquire new knowledge and pedagogical skills at the NABT conference, and then have them share this with their students (through classroom activities) and colleagues (through professional development activities).
As a NESCent/BEACON Evolution Scholar you will, therefore, be expected to:
Attend the entire NABT 2014 Professional Development Conference from Wednesday evening, November 12th through mid-day Saturday, November 15th.

While at the conference, attend the BEACON/NESCent Evolution Symposium (Friday, Nov. 14th from 12:15 to 4:15 PM).

Participate in the Evolution Symposium teacher workshop (Saturday, Nov. 15th from 10 AM to 12:00 PM).

Develop at least one lesson plan, classroom activity or curriculum piece related to evolution and drawing on content to which you were exposed during the conference, and implement it at some point during the 2014/15 academic year. In addition, you should be prepared to share this with colleagues across the nation (via the NESCent Education-Outreach website, the BEACON website and other science-education websites).

At least once during the 2014/15 academic year, share evolution content and pedagogy acquired while at the conference with your colleagues. This could be done formally or informally, via a workshop or professional development session. It could be for colleagues within your department or across your campus. If you are a high school teacher, it could be a workshop offered to teachers in your district, or at your annual state science teachers association conference. We want you to be creative in how you share this with your colleagues, but the broader the impact, the better!
If you're interested in becoming a NESCent/BEACON Evolution Scholar and helping to bring cutting edge evolutionary science to your institution, please complete the application form at www.nescent.org/NABT2014travelaward.
If you have questions, please contact Dr. Jory Weintraub at jory@nescent.org.
DEADLINE TO APPLY IS 8 PM EASTERN (5 PM PACIFIC) ON MONDAY, OCTOBER 13th, 2014. AWARD WINNERS WILL BE ANNOUNCED BY THURSDAY, OCTOBER16th.